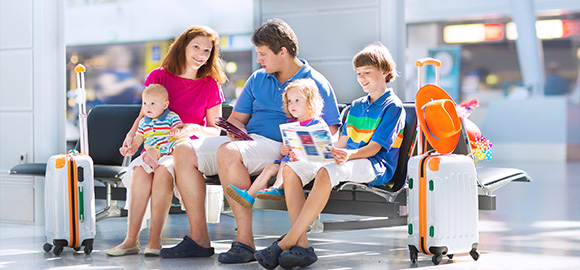 With the hospitality industry experiencing resurgence, hotels can expect to see more guests – one type in particular. Children. That's right, with infants, toddlers, teens and more adding their presence to your property, it's time to prep rooms and programs for the onslaught, as Kimpton, Loews, and many others have now done.
For Infants and Toddlers:
Parents generally don't want to snuggle baby (dangerously) into their bed, and they're not likely to check-in with a crib in hand after traveling, so that means you need to have an alternative available upon request. Cribs are great, but if you're working with a small space, play yards may be the way to go, as they can fold into a sleek, more compact form.
From the moment a baby becomes mobile, parent anxiety skyrockets. Ease parent's minds and keep your little guests safer by preparing a 'Safety Kit', including outlet covers, nightlights, spout covers for the bathtub, and more.
Stock up on on-the-go items like strollers and car seats. If your venue can't carry those items in-house, team up with a local business that does so you have a quick response when a parent asks.
For Older Kids:
For the walking, talking, more self-sufficient kids, invest in some rollaway beds. Depending on a child's age and tendency to roll, some parents may be nervous about tucking their kids into a bed high off the ground. Rollaways are the solution.
Do you know any professional sitter services nearby? Pair up, hoteliers, because parents are on vacation, too, and they are sure to want a night or two out on the town.
Kids can be picky eaters, so make sure you have food options available to suit their selective palettes. Just be sure to keep it healthy to suit picky parents, as well.
How many times have you heard a kid say "I'm bored"? It's your job to make sure there is plenty to keep those kiddies entertained. If your venue boasts a pool, you're winning brownie points from the kids already, but don't stop there. Consider organizing kid-friendly programs or renting out game consoles, board games and toys. Memories are made on family vacations, so make them fun.
How does your venue cater to the under 18 guest? Tell us in the comments!