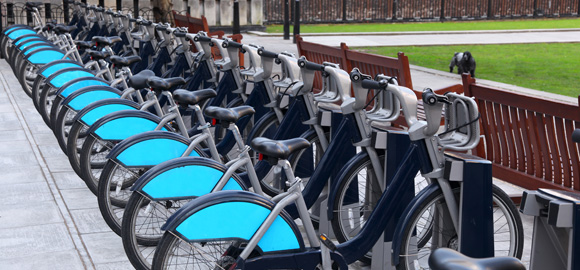 An uncommon addition to your hospitality venue's services can go a long way in creating a memorable guest experience.
In this blog, we have looked at items every hotel room should be equipped with and bathroom upgrades your guests will love. This time we consider services that go the extra step. Let's explore some special ideas that any venue can start doing today.
Go portable by the pool
What hospitality business today isn't doing more with new technology? A hotel by the beach or with a pool can feature portable power chargers for guests to recharge their iPads or any other portable electronic devices.
But don't stop there. Include cloth and a spray to clean those easily smudged screens (might as well clean those sunglasses too). Speaking of wireless devices, make sure the Wi-Fi signal is available anywhere and everywhere on your property.
Give your guests activities and options
If you're really looking to impress, consider including a bicycle in every room. Give guests the chance to bike on nearby nature paths or to smoothly get from lobby to beach club to restaurants and more.
How about offering your guests the luxury of setting up a movie screen in their room or on their terrace? Complimentary popcorn will only sweeten the deal.
Add to the fun by trying to capture these moments in creative ways. Give your employees — and perhaps even your guests — a camera or iPhone. Encourage them to snap photos of the fun. Share them through Twitter and your Facebook and Instagram pages to remind your followers that your venue is one of their favorites.
Do you have a fun, uncommon, or perhaps quirky hotel service you think we should know about? Please share it with us in a comment.