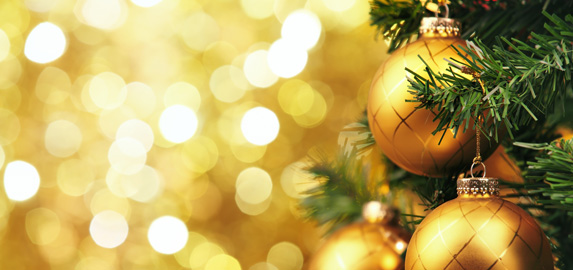 In the hotel and hospitality world, the holiday season is often one of the busiest times of the year. Here are six tips to help fill your guests with the holiday spirit.
Tempt with holiday packages
Between gifts, gas, airfare and everything else that comes along with travelling during the season, holiday travel is expensive. In order to lure more patrons to your hospitality venue, you may need to offer unique packages. Think a pre-decorated room, discounted tickets for local holiday events like ice-skating or sleigh rides, and vouchers to your dining establishment or a local restaurant.
Deck the halls
Nothing says "holidays" like some festive décor. It's easy enough to string up a few strands of lights and place some poinsettias around your venue. The charming, inviting feel it will invoke is bound to make guests feel welcome and full of holiday spirit!
Spa your way to happiness
Of course, not all hospitality properties have a spa, but if you do, creating some holiday themed spa options is a great opportunity to get guests spending and feeling full of holiday joy.
Keep stress levels low
Holidays can be stressful and holidays away from the usual comforts of home even more so. Offering easy adjustments for the holiday season, such as a late check out and concierge-type services available to all guests, can turn otherwise stressed guests into happier and grateful patrons.
Warm hearts with warm drinks
When it's cold outside all of your guests will be craving something warm. Make them feel cozy and at-home with a variety of hot drink offerings, whether it's complimentary in the lobby or individual packages in-room.
Fun and family bonding
During the holidays, there is an emphasis on family bonding. Give your guests the opportunity to spend some fun quality time together by offering a few family-friendly activities. If you have an outdoor area, offering complimentary s'mores to roast over a fire could be a fun option. If your venue is entirely indoors or more pressed for space, something as simple as providing a selection of board games is a great alternative.
By enacting just a few of these simple tips, you'll keep your hospitality venue buzzing with business and cheerful guests all through out the holiday season. It's a happy relationship for both host and patron and, after all, 'tis the season to be jolly!