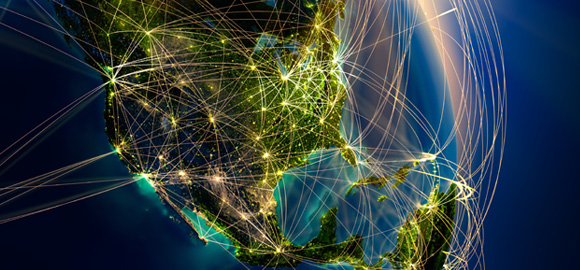 Thinking globally means thinking locally. Ponder this notion and it starts to make sense — especially when it comes to the hospitality industry. A recent study helps support the case.
First, consider one primary aspect of our work here at American Hotel. As the premier source in global hospitality, we help high-profile brands ensure that their properties around the world reflect their distinct standards of quality, comfort and style. In essence, we help them take their local "look and feel" global. Though these brands also integrate a truly local flavor from country to country, their established brand standards promise returning guests that familiar comforts await them — no matter the location.
While this consistency is the key to building brand loyalty, thinking globally also means you recognize that hotel guests from different countries have different expectations and different levels of satisfaction.
Sure, for most people around the world, location and price are their priorities when choosing where to stay. But the study, which focused on the structural differences in guest satisfaction in eight different nations, strongly suggests that hotels would be wise to learn more about the people from each market they serve.
Examine distinct interests and expectations
For example, according to the study, guests from Italy put reputation ahead of price when selecting accommodations. Those from Spain tend to be driven by previous experience. Package deals are important to hotel guests in Japan, but not for those from other nations.
Is it a surprise that the study indicates guests from the United States are less patient than others? It's true. Take check-in times as an example. In the study, satisfaction levels for U.S. guests dropped noticeably after a wait time of just five minutes, while guests from Japan allowed an average of 30 minutes before expressing considerable reduced satisfaction.
Though not quite a breakthrough, this study is a powerful reminder that taking a deeper dive into the cultural characteristics of your target markets can help you appeal to their unique interests and deliver on their distinct expectations.
Keep in mind, however, that online reviews are quickly becoming the trump card in any market. In fact, new research shows that reviews edge out price as a deciding factor, and hotels with predominantly negative reviews get dropped from consideration. Knowing more about your guests is certainly one measure to help prevent negative reviews.
We'd like to hear what you think about accommodating international guests? Please share your thoughts or experiences in the comment box below.