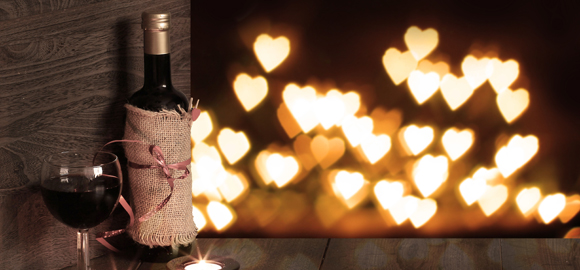 With so many couples looking for a romantic weekend getaway, every hotel is upping their game to lure them in. What's your plan?
On a grand scale, one growing Valentine trend in hospitality is luxury vacation packages. A Fort Lauderdale hotel offers a $13,000 package that includes a night on a private chartered yacht. Another south Florida hotel has put together a package that includes round-trip helicopter transportation, a Ferrari California loaner car, a seaplane tour, a helicopter tour, and a cruise, all for the cost of $55,000!
Some V-Day packages are even more extravagant. No time to pick out a ring? No problem, just roll it into the cost of your Valentine's Day hotel package. These are no small baubles either – one D.C. hotel's engagement ring boasts a whopping 5.01-karat diamond!
If you feel like keeping a stock of diamonds on hand for your soon-to-be-newlyweds, more power to you. In the midst of the madness over Valentine's Day, we find ourselves reminiscing on an old saying, "You can't buy love." Instead of sending your guests out of your hotel in search of luxury, why not invite them in? Here are a few ideas to consider:
Stock up on some champagne and chocolates for your guests or create a romantic menu and ambiance
Create a package of scented soaps and massage oils to give your Valentine's couples a romantic gift that won't require a security team
Make sure you supply

luxury linens

to help your guests feel like they're truly on the perfect vacation – this could make the decision to check out in search of more luxurious digs a lot more difficult.
Although shiny gemstones and decadent luxury are certainly awe-inspiring, when you're in love simple is just as beautiful. Make your property a Valentine's Day destination.