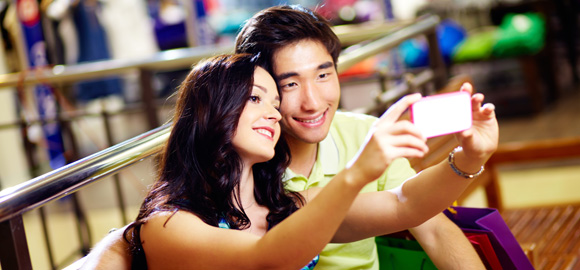 Are you a user of Pinterest or Instagram? Chances are you have at least heard of these popular social media platforms. It's also likely that you'll be hearing much more because, in hospitality, Pinterest and Instagram could lead to thousands of new guests.
For the most part, users of Pinterest and Instagram share and tag photos. In the hotel industry, photo sharing social channels are trending and experts don't anticipate that to change any time soon. In fact, experts from both Conde Nast Traveler and Cox & Kings predict that geolocating mediums, such as Instagram, will play an increasingly larger role in 2014.
One Sydney hotel, the 1888, has already banked on this idea and has even claimed the title as the first "Instagram Hotel." In fact, the hotel recently offered a free night stay to any Instagram user with over 10,000 connections. Why would its leaders make such an offer? When you have a guest snapping photos of his or her hotel stay to a network of 10,000+ people instantly, you are gaining some serious exposure.
If you are curious how social media could help your business, there are many how-to strategies on the Web. The tips below are excerpted from a best-practice guide to getting the most out of your Pinterest and Instagram efforts.
Use your brand logo as your profile picture. Be sure it's the same logo that is being used on other social platforms – cohesion presents a more organized, professional decorum and means less confusion for consumers.
Give potential guests a sneak peek of your hotel. Take photos of different types of rooms and any sort of specialty accommodations or amenities. This satisfies consumer curiosity about what they have to look forward to if they choose to book a room.
Go beyond your building. Make boards or posts about activities on your grounds or nearby. Highlight unique events, destinations or landmarks in the surrounding city or town.
People love food. Consider dedicating a picture board to the food you're known for. Get your audience hungry to plan a visit.
While it may take some time to see the fruits of your labor, a dedicated effort and careful monitoring can lead to an expansive audience and more guests at your doorstep.
—
Using the box below, tell us if your business has benefitted from a specific social media strategy.