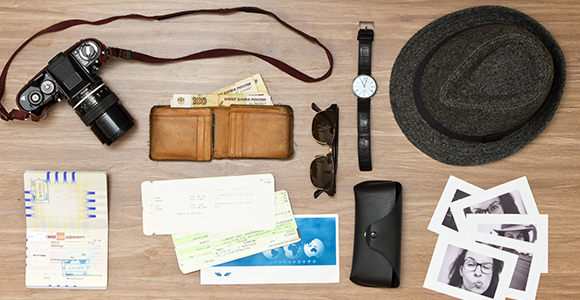 As we say goodbye to a year of renewed progress, we turn to a new one filled with even greater promise. Let's get right to it. For 2015, operating performance is looking good. "Supply growth is below trend, while occupancy, average daily rate, and group travel are displaying positive growth," according to Bobby Bowers, senior VP at STR. Revenue-per-available-room is expected to grow at 5% – 6%, along with a bump in occupancy, too.
At American Hotel, 2015 marks our 150th year in business. While we're inspired by our past, our trend has always been to look forward. In the spirit of helping hospitality customers like you create the finest guest experiences, let's explore ways you can gear up for this new year. Here's a sneak peek at the most anticipated hotel happenings of 2015.
Rewarding the social media savvy is growing in popularity among hoteliers. With more selfies, groufies, and braggies being taken today then we ever could have imagined, the power of the photo is greater than ever. Many hotels are now rewarding their guests with extra perks just for checking in and sharing photos of their venue on social media. We can't say what's best for your hotel, but we can say with certainty that this trend is not going anywhere.
Health and wellness were among the hottest trends for 2014 and it doesn't look like that's going to waver in the coming year, either. Consumers are becoming more conscientious of their bodies and what they're putting into them. And although nobody can deny the joy of a big plate of French fries, the fact remains that your guests are going to be looking for something more nutritious to eat, or at least a place to work off that delicious fried treat. If you didn't hop on board the health train this year, 2015 is your time.
Leisure travel is expected to hit a spike in the coming year. Increases will be seen in multiple categories from millennial travel, to family travel, to senior vacationing (which is expected to grow by a whopping 33%).
However, the most important bit of this trend is how travelers are choosing their leisure spend. New, unique travel opportunities are drawing in the largest crowds. Interesting experiences like "Set Jetting", in which travelers visit a location seen in a movie, and "Culinary Tourism" (food-inspired travel) will take the biggest pieces of this pie.
Did we miss a new trend that you think should have made the list?  Share it with us in the comments!
Cheers to a prosperous New Year!