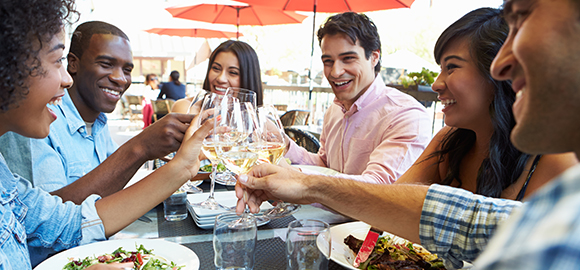 It isn't just the weather that's heating up. The latest travel forecasts predict that millions of travelers will be hitting the road this season. In the U.S. alone, one industry analyst is expecting a whopping 5.8% increase in revenue per available room and a bump up in overall occupancy to 71.2%, a 1.8% increase compared to 2013.
What you need to know about your warm weather guests? Let's zero in.
1.) Group travelers are on the rise
Many venues reported a rebound in convention and meeting business in the first quarter. With more and more businesses utilizing hotel centers, hotels can expect larger groups of guests at a time – this means higher occupancy, more regularly. And the best part? Sources expect the trend to continue.
2.) They are there for fun
Every hotelier loves a leisure traveler. These travelers are happy to be there, are hopeful and excited, and they tend to book longer stays. The good news is your favorite type of guest is expected to rise by 7% this year!
3.) Splurge is the word
Repeat after us, an improving economy equals bigger spending. It's not just hopeful thinking. A recent survey revealed that 36% of polled participants plan to spend more on their summer vacation this year. It's time to stock up the gift shops and eateries with summertime favorites.
4.) They want to be outdoors
After a serious winter chock full of polar vortexes and severe weather, guests are ready to escape out into the world. Leisure guests, in particular, will be looking for something to do al fresco this season, so freshen up that outdoor equipment. Whether that means organizing outdoor activities on your property's grounds or partnering up with local businesses that provide bike rentals or adventure trips is up to you, but rest assured, those who give their guests something to get excited about will reap the rewards.
Now that you know what to expect from the season, all that's left to do is prepare, sit back and enjoy the heat wave of guests. With some hard work and planning, perhaps this year truly will be the summer to remember.