In this new series we spotlight independent hotels to learn more about the everyday challenges, rewards, and opportunities of running an independent property.
Location: Mount Shasta, California
Occupancy: 65 units
Open: Year round
Nestled at the base of beautiful Mount Shasta and overlooking pristine Lake Siskiyou, Mount Shasta Resort offers its guests romance, recreation, and relaxation.
We chatted with hotel manager Carol Nunes about what makes the resort and its guests so special, and some of the creative strategies her team employs to maintain a successful independent property.
Q. Tell us a little bit about your property.
CN: Our hotel has been here for about 23 years, and it's truly a magical, spiritual place. In fact, we have many spiritual groups who visit us. We also get a lot of wildlife in the area – it's just very peaceful.
In terms of lodging, we offer chalets along the lake as well as standard hotel rooms, some of which include a jacuzzi. We often hear from guests that they feel at home, and they enjoy how quiet, relaxing, and soothing of an experience it is.
Q. What would you say draws visitors, both new and repeat, to visit?
CN: We do have a lot of regulars who come every year. Fourth of July is a popular time, as well as Christmas. Often, as guests leave they make reservations for the next year.
What draws people here, and makes them want to come back, is the unique experience. It's a place where people like to come and spend quality time with their families. You can relax or you can do activities, such as skiing and hiking. It truly feels like home.
We also attract a lot of people for weddings and events, given the picturesque backdrop. We have a beautiful wedding site. People also like to celebrate their anniversary here – we've had some who have been coming for 20 or 30 years. This is their getaway place – a place where they can release some stress.
Q. How do you spread the word about your property?
CN: We are constantly promoting ourselves in order to gain exposure. We advertise in local Bay area magazines and run TV promotions as well. We also send out email blasts to our email subscribers offering specials. And of course, there's word of mouth from our guests who have stayed at our property and share their positive feedback with their friends and family.
Q. What are some of the amenities that are noticed by your guests?
CN: It's an exciting time, because we are in the process of installing large dispensers in the shower to replace the individual-sized bottles. This is due to the new California law banning their use in hotels. But I think this will be a positive change. Not only will it save on costs and labor and create less waste, I believe it will also be well-received by our guests.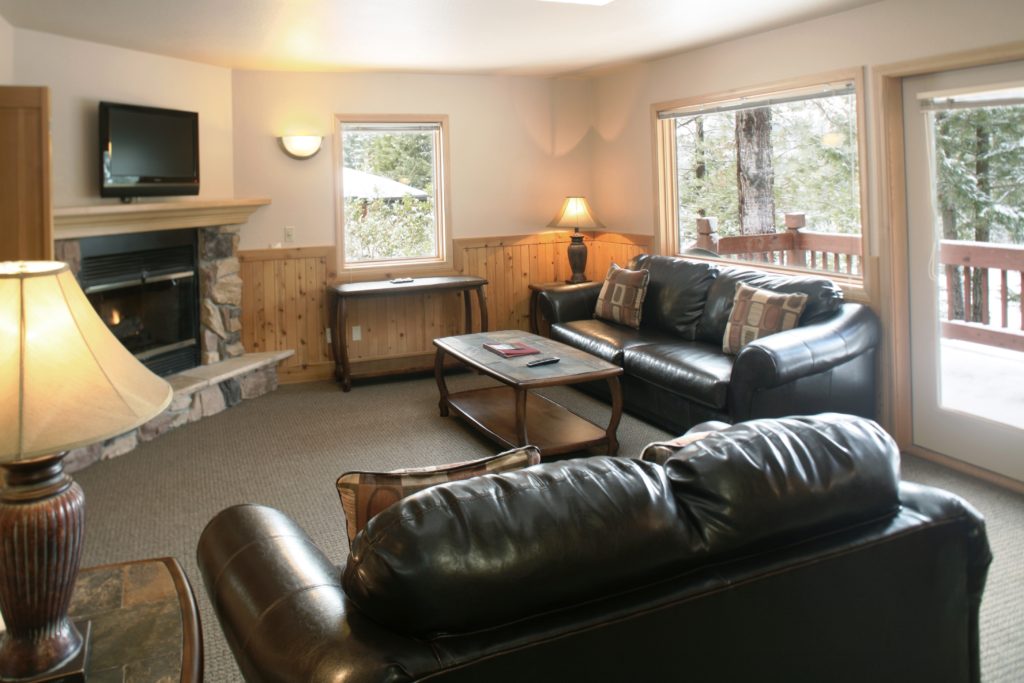 Q. What are some pain points when it comes to buying products for your hotel, and how do suppliers, like American Hotel, help you navigate those issues?
CN: I would say our main pain point as an independent hotel is pricing – finding quality items, but at a good price. We're also always keeping tabs on shipping costs and working with suppliers to ensure we get the products we need on time.
I have a great relationship with our rep at American Hotel. She'll go out of her way to find a product I'm looking for or help solve a problem. We have a fun but professional relationship – and we work well together to solve any problems that may arise.
Q. What are other challenges you face as an independent hotel?
CN: Weather is a big factor. For example, if there's no snow, then that can negatively impact us. And the recent fires and smoke have caused issues.
Awareness is also a challenge, since we aren't as visible as other hotels. There is a chain hotel in the area that is right off of the freeway, so they have more visibility. We also do compete somewhat with Airbnbs for weddings. A new trend is for houses in the area to rent out their backyard – which has the mountain behind it – as a location for weddings.
We combat all of this by getting out there and advertising, as well as creating unique specials and packages that differentiate us and draw people in. For instance, we have a lovely spa, so we'll create specials that include a spa discount with your stay.
Q. What advice would you give to someone new to managing or operating an independent hotel?
CN: It takes a lot of effort to get your hotel's name out there, so it's important to find unique ways to promote yourself. You also need to have a budget and be mindful of how you spend your money – especially when it comes to purchasing.