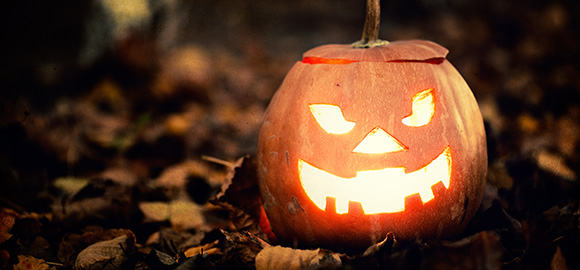 Double, double toil and trouble, witches brew and hotels bubble…over with creepy offerings. Halloween is just around the bend and, in honor of America's favorite spooky holiday, this week's blog is dedicated to all things creepy found in hotels around the world. Brace yourself, things are about to get chilling.
Interestingly, most of the disturbing hotel fun to be had takes place in the spa. But before we dive into the strange and eerie health sphere, let's make our first stop at The 1886 Crescent Hotel & Spa in Eureka Springs, Arkansas.
The 1886 Crescent is famed to be America's most haunted hotel, with a rich history of true deaths over its many years in service. Reports of roaming specters and strange noises are nothing short of plentiful here. Rather than scaring guests away, The 1886 Crescent has found a profitable way to make use of its haunted history with a slew of spooky activities from ghost tours to ghost hunting. And, for the truly daring, there's the chance to sleep in the abandoned morgue.
Next up, we enter the spa of horrors. We guarantee these real-life treatments found in hotels from here to Tokyo will have you squirming in your seat.
Snail Facial – Yes, you read that correctly and it is just what it sounds like it would be – live, slimy snails dragging themselves across your face. You might be asking yourself why anyone would willing to place snails on their face, but with prices for the treatment reaching upwards of $240, there's got to be something to it. If you truly want to reverse signs of aging, enthusiasts agree – there's nothing like some good snail slime.
Leech Therapy – If snails had you going already, leeches are definitely going to put you over the top. Four words can sum this one up – live leeches, sucking blood. It makes us shiver. Celebs like Demi Moore swear by the treatment, said to be used as a natural detoxification. So, sure you might end up feeling younger and revitalized, but is it worth the cost?
Vampire Facial – How does having your blood sucked, separated, and pumped back into your face sound? Relaxing, revitalizing, terrifying, perhaps? We're inclined to go with the latter. Made famous by Kim Kardashian, the vampire facial is thought to fight signs of aging with platelet-rich plasma found in the blood.  Some say there's nothing like it. We say it's the highlight of creepy spa treatments.
How is your venue celebrating Halloween this year? Share your plans and ideas in the comments!