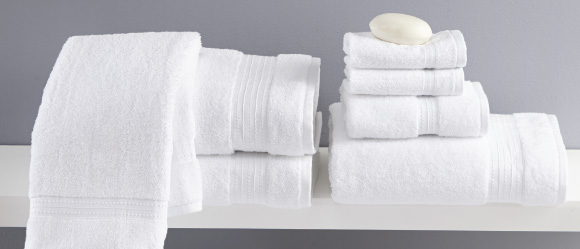 At American Hotel, we're focused on helping our customers deliver their best guest experiences while preserving the world around us. We embrace our responsibility to make a positive impact on the people we serve, the products we bring to market and the planet we are privileged to share. We continually adopt practices to help protect the environment and cultivate relationships with suppliers who share our vision and sustainability goals, like 1888 Mills.
As a leading global manufacturer of home and commercial textiles catering to the retail, hospitality and healthcare markets worldwide, 1888 Mills also has deep roots in the heritage of U.S. textile manufacturing. The company continues to be the proud operator of the largest remaining towel mill in the United States.
Consistent with its brand purpose of "Weaving a Better World", 1888 Mills is devoted to its stakeholders and the economic regions in which it operates. By executing initiatives promoting environmental stewardship and contributing to poverty reduction, the company is driving innovation in the global marketplace.
In fact, 1888 Mills has adopted a "triple bottom line" approach to measure its success – People, Planet, Prosperity – that dovetails with American Hotel's sustainability objectives. With product lines that promote energy savings and eco-friendly packaging, the company has reduced its usage of PVC, polyethylene and other harmful chemicals by more than 50%.
1888 Mills offers its quality bed and bath linens and towels on americanhotel.com and is a valued supplier partner in American Hotel's Living Green program.
Contact us to learn more about our partnership with suppliers like 1888 Mills.