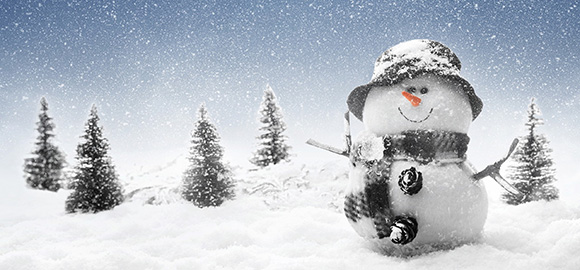 The holidays are in full swing and travelers are gearing up for some festive fun on the road! It's at this time every year that roads get busier and, hopefully, your property fills up quickly. Are you doing the most you can to market your hotel as a house of holiday fun? Here are some tips to play the perfect host to your guests this season.
Holidays are about family. So, it stands to reason that many of your guests will be traveling with their children or relatives. Build interest in your venue this season by offering vacation packages tailored to families. Discounted rates on blocks of rooms, restaurant vouchers, and access to family-friendly activities are all great options to include in your family vacation packages.
Embrace diversity. It's perfectly okay to emphasis a particular holiday in your venue, but it's a nice gesture to acknowledge other holidays that take place throughout the season. Whether that's something as small as making a note of it on your venue's online calendar or something as grand as a feast or party surrounding said holiday, any gesture to acknowledge other holiday events will make guests of all different backgrounds feel welcome. And just for your reference:
Hanukkah: Dec. 17th – 24th
Christmas Day: Dec. 25th
Kwanzaa: Dec. 26th – Jan. 1st
Get festive. 'Tis the season to be jolly! Give your guests something to get excited about with fun activities to spread the holiday cheer. Parades, tree-lighting ceremonies and gingerbread house competitions are all popular options, but don't be afraid to put your own creative spin on activities. Just be sure to include a few things that are specifically kid-friendly. Happy parents are happy guests.
Decorate your venue on and offline. Of course you know to decorate the venue itself with twinkling lights and holiday flair, but have you put any thought into your online presence? You can add allure to your venue as a holiday destination by promoting your festive spirit online. Change your Facebook cover photo to a picture of your property all lit up or something else that shows holiday spirit. If you can coordinate it, add something festive to your website, as well, with updated photos or holiday graphics, and be sure to feature your holiday packages and offerings front and center on the site.
Go the extra mile. Let's be honest here. Each and every one of us has scrambled to do some last minute holiday shopping at one point. Help your guests out in a shopping emergency (or just a much needed mall break) by offering shuttle services to local shops or malls.
Don't forget the food! Last, but certainly not least, holiday food. It's a huge part of the season and thus, there should be a large emphasis on it at your venue. Consider laying out some refreshments in your lobby for guests to munch on throughout the day or at key points in the day.
If your property boasts an on-premises restaurant, you'll definitely want to create a holiday menu. Anything from sit-down service to a grand buffet is sure to draw in a crowd. If you don't have food service available in-venue, consider partnering with some local restaurants that you can direct guests to for their holiday feast.
How are you celebrating the holidays at your property? We'd like to know! Share your thoughts and ideas in the comments section.