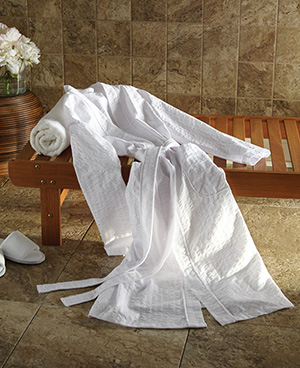 You have no doubt noticed that the term "curate" has carved its place in the lexicon of the luxury world. Considering all that curating can encompass today – from designing an entire property to organizing extravagant adventures – it's no wonder the word has found a comfortable home in this growing market.
Taking a broad perspective, curating in luxury is the strategic and creative process of understanding your audience and fashioning a truly distinct and ever-evolving end-to-end experience. Grasping the three primary aspects of this far-reaching practice can help properties refine their own approach.
Distinguish your property from the outset
When you think about it, the act of curating actually begins with the guest. With vivid profiles of the finest hotels in the world just a click away, guests are able to pinpoint a property that suits their desires. Recognizing this reality, it's important that luxury hotels continually assess the strength of their online presence.
Of course, guests can also enhance their experience well in advance of their travels. For this reason, most luxury hotels recognize the need to improve their online platform with offerings and opportunities that stretch well beyond their property. After all, luxury is about pampering guests and delivering on the unexpected.
Deliver an experience that tantalizes and transforms
Taking a lagniappe approach – delivering on that special something extra – is paramount to giving guests an extraordinary experience. For example, partner with a local cultural institution to provide an exclusive treat or prepare a unique adventure that celebrates the landscape. And, always, make sure your staff is ready to act on impulses and inspiration.
The truth is, luxury means different things to different people. A staff that embodies the personality of a property should have the dexterity to both recognize and smoothly adapt to diverse guest expectations.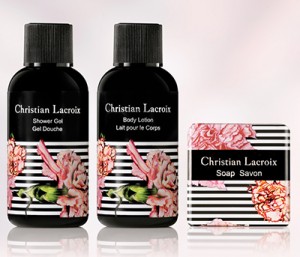 Dress your property with products that impress
Indeed, the staff is instrumental in setting the tone and style of a luxury hotel. Yet, we know the foundation of an unforgettable luxury experience revolves around its architecture and décor – as well as the high-end hospitality products that define its care and comfort.
Plush Frette robes. Invigorating amenities from Christian Lacroix. Beautifully soft Sferra sheets. Rich but requisite items like these add extravagance and exhilaration to the fine details of a guest stay. It is these items that experientially speak to the guests a luxury property hopes to attract.
This aspect of luxury curating is what inspired American Hotel Register Company to launch The Gallery. By introducing an evolving collection of high-end items and world-class brands to the marketplace, The Gallery directly acknowledges and addresses the art of creating and sustaining a distinct luxury experience.
In fact, customers of The Gallery are matched with a personal Luxury Concierge with the skill and experience to shepherd their property through each important stage.
At its core, the art of curating is about understanding your guests and anticipating both their needs and desires. By being thoughtful and thorough, the finest hotels do more than live up to expectations; they continually expand the possibilities of luxury.
•  •  •
The Gallery by American Hotel is a curated collection of luxurious linens, bathrobes, bath amenities, guest room accessories, electronics and more. More than an elegant showcase, The Gallery offers luxury customers a personalized approach to product development, sourcing and selection. To learn more about The Gallery, visit americanhotel.com/thegallery or call 844.292.2510.