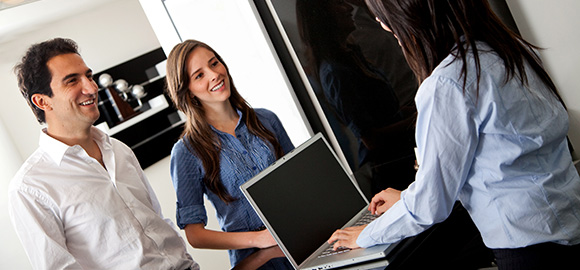 Living in the digital age means travelers have more resources (and distractions) than ever before. How can you draw their attention when they're making plans? It's simple. Just learn how to leverage the technology they're already using. Get started by going social.
Show Off Your Rooms
Posting photos of your rooms and grounds is one of the most popular, and most important, ways to leverage social media. It allows potential guests to see what you have to offer before making the commitment to book at your venue. If they can see a photo and picture a perfect stay, then your chances of securing a booking have just skyrocketed. Think it's too much work? Think about this: If you don't show off some recent photos, your potential guests might assume you have something to hide. So get snapping.
Add Another Booking Option
Take a cue from Loews Hotel Group, which implemented its Tweet & Book late last year. This innovation allows guests to book their room by direct messaging the hotel on Twitter. A live representative then contacts the messager to secure their reservation. Genius! Sounds like the perfect task for desk clerks when they run out of things to do.
Discover Your Guests' Opinions
It's just a fact of the industry; not every review you see is going to be positive. You can't please everyone. The good news: An active social presence means you can find out about those negative reviews before your future guests do. In a bit of a controversial stand, hotel guru and host of Travel Channel's Hotel Impossible, Anthony Melchiorri, cautions against responding to negative comments on social. Instead, digest the information gathered from social media and address the issue more personally. In laymen's terms, don't just type up a little blurb saying you're going to fix the problem. Act on the complaint and your venue will be better off for it.
The wonderful thing about the age we live in is that with all of the tools modern technology offers to hoteliers, simply having a bit of knowledge can open up windows of opportunity that never existed before. So take what you've learned here, open up a computer and start making the most of it.
Do you have any suggestions on ways that social media can benefit the hotel industry? Tell us in the comment box below!