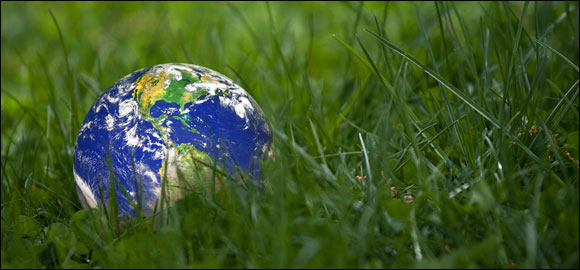 We have already written about steps that the hospitality industry is taking to provide greener facilities: Green Lighting for the Hospitality Industry and more recently, Green at Heart: One Brand's Commitment to the Environment. In this post, we will get more into the details and find out why this is such an appealing, important, and critical move to make.
Before embarking on a quest to renovate your hospitality facility into an environmentally responsible one, or develop an environmental management system, it is necessary to understand some of the motivators in embracing the environment.
Providing a green hospitality facility not only saves you money, it helps preserve the environment and attract more visitors. Additionally, the EPA lists the following benefits of going green: hospitality facilities can reduce costs, achieve environmental results, gain recognition, win new business, and be more attractive to employees.
Although the majority of hotels built today take advantage of conventional design and operation methods common to North America, many of those hospitality facilities are beginning to take advantage of environmental trends in the industry as well.
Unfortunately, many environmental endeavors often do not extend beyond this gesture and only a small number of hospitality facilities have been specifically designed to be environmentally efficient.
Currently, any visit to most hotel rooms will turn up a notice asking the guest to reduce laundry pollutants by identifying the towels used each day, or reduce overall use of certain products that do not necessarily need to be changed daily (if you need these helpful items, just visit our site). But for many hotels, this is usually the extent of their efforts.
It should be acknowledged that hotel guests are usually happy to assist hotels in their green efforts. In fact, guests find this to be incredibly appealing in influencing where they choose to stay. This recent study cites three categories that matter most to consumers: water, energy, and waste reduction.
By taking measures to cut down on all three, you're not only saving money and helping the environment, you're attracting more customers. What steps can you take? Consider the following ideas:
Use Energy Star appliances
Use filtered water
Provide recycling bins for employees and guests
Provide toilets that are dual-flush
Consider showers that are low-flow
Provide shampoo and conditioner in bulk dispensers
Clean your pool with saline salt solution instead of eye-burning chlorine
Install green lighting throughout the facility
Encourage guests to turn out the lights when they leave their room
Turn off air conditioning units when not in use, and be sure to turn them on so the room is comfortable before guests arrive
Encourage guests to reuse towels
You don't have to go all in when just starting out, but small steps will have a big impact. What are you doing to go green?