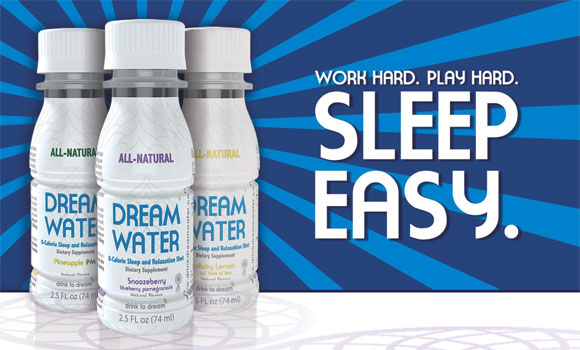 What if you could offer your guests the gift of sleep?
Whether it's stress from business travel, unfamiliar sleeping surroundings, or a change in schedule, many guests experience difficulty falling asleep. Why not offer your guests Dream Water® – a natural, zero-calorie, sleep and relaxation aid?
This convenient, TSA-compliant lightly-flavored shot of water features the unique SleepStat Natural Blend: a proprietary formula of GABA, which helps reduce anxiety; Melatonin, which helps induce sleep; and 5-HTP, which helps improve sleep quality. Scientifically formulated and drug free, Dream Water's key ingredients work together to help guests relax, fall asleep naturally, and wake up refreshed.
With proper placement in hotel gift shops, on night stands, and in mini bars, Dream Water can provide significant incremental revenue. Please contact us for additional information and strategies on how to seamlessly integrate Dream Water into your hotel.