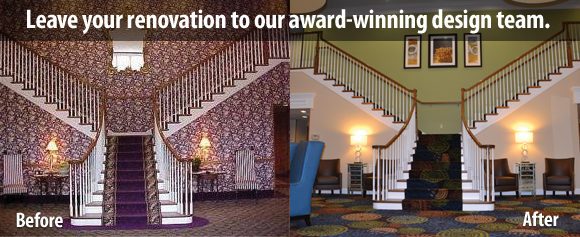 Interior designers are a valuable resource for your new build, conversion or property renovation project. Interior designers have had extensive training in the various elements of modern and historical design, art and architecture. They have a basic foundation of knowledge that allows them to develop concepts in a variety of styles that range from traditional, contemporary, and eclectic or a combination of several styles. But not every designer's talent is right for every project, so it is important that you evaluate them carefully based on the following criteria:
Experience. Along with expertise in fabrics, lighting and textures, your designer should understand structural elements, such as architecture, building codes, fire codes, plus electrical and HVAC systems. Also, consider designers who have worked on projects similar to yours. Take time to thoroughly review portfolios of their work.
Credentials. Ask about the designer's educational background, including certifications and memberships, like the National Council for Interior Design Qualification (NCIDQ) certificate. All NCIDQ certificate holders have been educated, trained and examined to protect public health, safety and welfare. When you hire an NCIDQ certificate holder, you hire a professional with proven knowledge, experience and proficiency in the latest interior design principles and practices, contract documents and administration and decision-making skills. In addition, ask about memberships held. A designer's membership in the following associations should be important factors in your selection process:
American Society of Interior Designers (ASID)
International Interior Design Association (IIDA)
Network of the Hospitality Industry (NEWH)
Leadership in Energy and Environmental Design (LEED) by the U.S. Green Building Council
Meeting Your Goals. Ideally, your designer should be firm on important issues, such as accountability, responsiveness, attention to detail, and meeting bottom-line results. Everyone has a budget, so no matter what the amount, your designer should help you get the best value and the highest quality possible. A first-rate designer will work hard to achieve your key design goals, perhaps by spreading the job out over time or suggesting alternative solutions for your project. Your designer will also manage the entire process, whether it involves space planning, lighting design, purchasing, ordering, selecting finishes or monitoring the construction and installation of the project.
Not sure where to start? Contact us today!