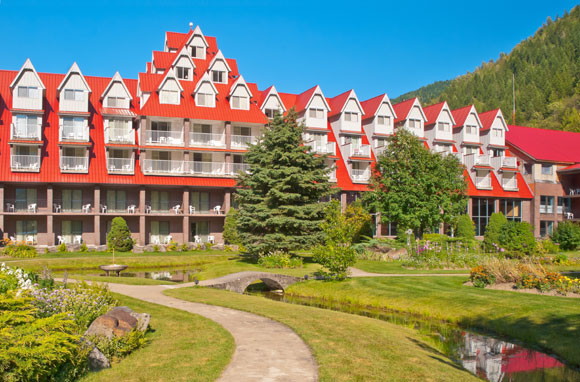 It's only February, but spring will be upon us soon. Now is the time to begin thinking about your spring action plan. It's imperative to strategize on updating various hospitality products and designs to appear as fresh as the oncoming season.
Where should you begin so you are not left in the dust of competition? Focus on the following three areas to help ensure 2013 is a successful year:
1)Upgrade Outdoor Furniture and Recreational Equipment
Many visitors will be elated that the winter cold has vanished and they can begin spending more time outdoors. Upgrading outdoor furniture and recreational equipment guarantees that your outdoor areas are looking not only competitive, but also pristine and inviting – and made for relaxing in the fresh spring atmosphere.
Updated chaises, tables, chairs, and other outdoor items can make the entire property appear new and refreshed. When was the last time your style was modernized?
Looking for outdoor furniture? Click Here to browse all of our options!
2)Prepare a Beautiful, Bountiful Spring Landscape and Garden
Late winter is the ideal time to prepare landscaping and gardening for spring. Important tips to keep in mind are: clear drainage ditches, repair any bowed sides to raised beds, fix trellises and fencing, weed young spring weeds, and mulch bare spots in beds.
Also consider some of these attractive and popular spring flowers: tulips, lilies, daffodils, and hyacinth. Outdoor possibilities are endless with the addition or changing of flowers, bushes, hedges, shrubbery, and other plant life.
3)New Seasons Mean New Colors and Designs
As you are already probably aware, a new season brings with it a new feeling. Updating colors and designs to match the new season will keep you in sync. Popular colors for this spring include emerald, poppy red, linen, African violet, Monaco blue, grayed jade, and tangerine.
Remember to use your colors wisely. Where can you apply these colors? They work perfectly anywhere from table linens and accessories, bedding, sheets, towels, and blankets to indoor and outdoor painting.
Not sure where to start? Contact us today!